MARCH 2003 NEWS

As we enter March 2003, these historical days are filled with tensions as people throughout the world ponders what will happen in the Middle East – along with its many effects in Europe, Asia and the United States.
With the knowledge that time is precious and limited for all of us, an invitation is extended to discover the many things and people that are from and/or affecting the Asian/Asian Pacific American communities.
Upon "CLICKING" on each link, one will have the ability to obtain additional in-depth information on each event.
FEATURED LEADERS
R.I.P.
UPCOMING EVENTS
CONGRESSMAN COBLE AND INTERNMENT
FILM NEWS
COMMUNITY NEWS
POLITICS
RACISM
DIVERSITY NEWS
TELEVISION NEWS
MUSIC NEWS
SPORT NEWS
AWARD SHOW NEWS
BUSINESS NEWS
GAMBLING NEWS
ONLINE NEWS
YOUR MUSICAL INPUT IS NEEDED as we seek identify the best songs from our music artists.
Click HERE to have your opinion heard on the following music groups:
Quell
Eskapo
Bad Candie
Second Wind
Ghost Orgy
Junoon
String Cheese Incident
N.E.R.D.
Vanessa Mae
A-Mei
Big Head Todd & The Monster
Maggie Kim
Florelie Escano
Phuz
Coco Lee (w/J.Y. Park)
FEATURED ARTISTS & LEADERS
GENE AND YULAN WANG
Gene (45) and Yulan (42) Wang are two brothers and successful entrepreneurs in these hard financial times.
Gene heads Bitfone Corp. in Laguna Niguel, which is developing software to wirelessly update cellular phones. Yulun, 42, runs Santa Barbara-based InTouch Health Inc., which is building a robotic videoconferencing device to help provide care for seniors in assisted-living facilities.
Amid extremely harsh conditions for entrepreneurial fund-raising, Bitfone raised $19 million in September in a second round of venture capital financing. Bitfone's main product is its MProve software, which is designed to help update cell phones with features such as digital photography and Web access.
The financing round was led by high-profile St. Paul Venture Capital – along with Nokia Venture Partners, Bitfone's original backer; Nexit Ventures; and 3i, Europe's biggest venture capital firm. They were oversubscribed, meaning more investors than expected were interested.
InTouch Health landed $1.5 million, in December 2002, from "angel" investors -- wealthy individuals who are willing to take risks in start-ups, with another "term sheet," or nonbinding financing offer, that a venture capital firm had recently submitted.
InTouch Health's videoconferencing device allows health-care professionals -- or friends and relatives of an assisted-living facility resident -- to provide advice or even companionship long-distance. The device is mobile, so doctors and relatives can remotely maneuver it with a joystick.
For assisted-living companies, the robot should enable them to leverage their limited personnel as they serve an aging population that is exploding in number. In the next 10 years, the number of Americans over 85 is expected to grow 38%, and the number of seniors requiring health-care support is projected to double.
Yulan states in his marketing pitch - "it's a solution to the aging population situation – not a little robot that scoots around."
These close knit brothers grew up in the technology hotbeds of Boston and the San Francisco Bay Area, sons of a linguistics professor.
Gene Wang, after studying computer science at UC Berkeley and attending Harvard Business School, he learned the rudiments of fund-raising as an executive at a string of high-tech firms, including the defunct Gold Hill Computers.
Yulun Wang earned a doctorate in electrical engineering at UC Santa Barbara before founding Computer Motion Corp., a robotic surgical device maker in 1989. After bringing Gene in as chief executive, Computer Motion raised $40 million in an initial stock offering in 1997.
After leaving Computer Motion, Gene went on to start PhotoAccess Inc., a digital-imaging company. He left there in 2000 after its hardware business was sold to Agilent Technologies Inc.
FIVE TIPS FOR
RAISING START-UP CAPITAL
Gene Wang, an entrepreneur for the last 20 years and former teacher of a Stanford University class called "The Art and Science of Raising Money," has five tips for people seeking start-up business financing:
Profile the potential investors.
Know which stage of investment they specialize in: "seed," early, middle or late. Learn about their risk tolerance and personalities. Contact companies already in the investors' portfolios to get a reading on the investors' style.
Strike a balance between quantity and quality.
Don't use a "shotgun" approach, such as calling 100 venture capitalists. But don't limit your options drastically by calling only a few. "A dozen good ones is about right," Wang said. "You have to romance the right people. You have to be able to look deeply into their eyes and tell them how much you love them, and how much they love you."
Leverage your contacts through networking.
Get to know each venture capitalist well enough to know whom he or she trusts -- "then you can 'triangulate' on the investor by getting the other person to reinforce their belief in you," Wang said. Some contacts may offer a delayed payoff, which makes fund-raising a "lifetime job,"
Set-up a "race."
Time is on the investor's side. The longer they wait, the more is known about the possible success or failure of the enterprise. For investors, the only incentive to rush is the fear of missing the next big thing. But it's important to introduce the notion of competition with subtlety, so as not to offend people.
Never give up.
Fewer than 1% of start-ups get venture funding, so the odds can be as daunting as those faced by screenwriters or actors. It's going to take a lot of 'nos' before you get to a 'yes.
In addition, resist so-called milestone-based financing -- a technique that helps venture capitalists limit their downside risk while maintaining their upside potential -- money is meted out in stages if targets are met, such as a certain product launch date or sales level by seeking money when none is needed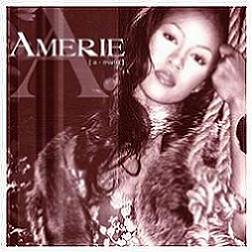 AMERIE
She is the host of her very own BET show entitled "The Center!" The show will air daily starting Monday, March 3rd at 3pm on BET.
Amerie (Amerie Rogers), the 22-year-old R&B chanteuse has a voice that's sweet, sassy, and sultry, with a hint of bad girl edge. Some influential music critics heralded this urban R&B singer as the new Mary J. Blige when she broke into the US pop charts in 2002.
What's remarkable about Amerie's rise is how fast it's occurred. She and Rich (whose previous credits include Mary J. Blige) began laying down the foundation for the album just two years ago.
Amerie's mother is from Korea and her dad is an African-American from North Philly. Amerie was raised in a military family, so the family moved often; she lived on bases from Alaska to Germany. The traveling stopped when the family moved to Virginia, and Amerie to Washington DC, which she has called home for several years. She studied English and Fine Arts at Georgetown University, all the while continuing to perform at local talent contests in an effort to break into the music business.
She teamed up with producer/songwriter Rich Harrison, whose previous credits included working with Mary J. Blige. Their demo material was of sufficient quality to earn Amerie a recording contract with Columbia Records.
Blending edgy beats with her melodic voice, Harrison produced an album that combined unique and traditional elements of jazz, soul, hip-hop, and R&B.
Through her mother, who is a painter, singer, and classical pianist, Amerie was exposed to the arts. Bolstered by those influences, Amerie began gravitating towards pop and R&B, getting into Madonna, Mary J. Blige, Toni Braxton and Whitney Houston. Along with a healthy dose of divas and classical composers, Amerie dipped into her father's old soul collection.
With the love of music and the desire to perform driving her, Amerie started studying dance, and in the 3rd grade, began to enter talent shows, which she continued to do throughout high school. After high school graduation, Amerie's family moved from Alaska to the East Coast, and once she had settled into her new hometown, Amerie decided to take her dreams to the next level; she began looking for an opportunity to get into the music business.
Through a friend, Amerie was introduced to DC native Rich, whose production skills had already caught the ears of noted industry heavyweights Jeff Burroughs and Darryl Williams of Rise Entertainment and Edwin Holmes of EHM.
She knew that she wanted to unleash a sound that was gritty, yet melodic – pretty, yet tough. They married Rich's hard-edged beats and well-crafted melodies to Amerie's soaring vocals.
Through all of this, Amerie makes sure to thank the One who made this all possible: "I wrote the outro, 'I'm Reminded,' as a thank-you to God for leading me to all of this. Through all the ups and downs and uncertainties, He was always in control. I was very passionate about my dreams, but I believe my parents' prayers really contributed to everything."
On February 28, 2003 – Cradle 2 the Grave starring Jet Li and DMX will open at theaters throughout the U.S. As part of their promotion, click HERE to enter a contest to win the official poster from Warner Brothers.